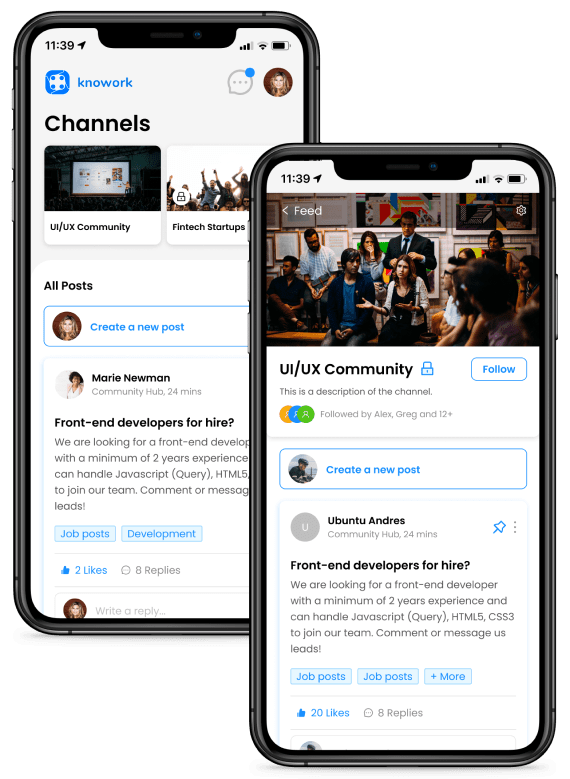 Let Members Share Knowledge & Interests
Take your member experience to the next level with a fully white-labeled networking and communication portal. Create more connections through topic channels and proactive feeds.

So next time you want to feedback on a new business idea... Just check Knowork!
Engage your coworking community!